Fundraising for charity is one of the most selfless tasks a person can undertake. No matter the beneficiary, the fact that someone is willing to act for the benefit of others is testament to the beauty of humanity and proof that people still care about each other.
Anyone can do it. It gives you a warm glow and a sense that you're part of the solution, an unsung but necessary hero. Then you can go home, put your spanner away and get back to your lives and the every day knowing you've helped to fix something.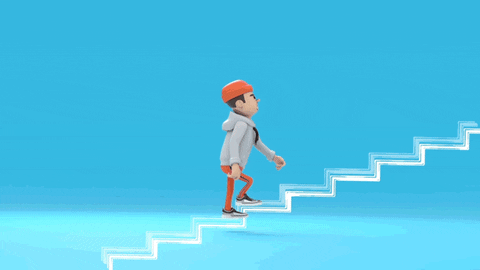 It can be as simple as getting sponsored to keep silent for a period or to let your moustache grow out of control for a month but sometimes it can be an extreme physical challenge like the event thats been proposed to take place at the new imperial college iHUB in the very near future.
Going for a long run - even for charity - is a tall order for some people but when you add stairs into the equation it becomes even more daunting, so to get me to even consider running up and down the 11 floors of the new185,000 sq metre iHUB building would take some doing.
After a brief appraisal of the beneficiaries list though, I'm in. All thoughts of being fat and 40, arthritic, lethargic, or even just too busy have to take a back seat becauce of one word. Grenfell.
The tragic events of that fire last year are still quite fresh in my mind and the parallel of traversing the stairs of a tall building in my neighbourhood that's a mere stones throw away from the shadow of grenfell tower has not been los
t on me. But working as closely as I do with organisations that are still dealing with the aftermath galvanises my resolve to "step up" in any way I can because those affected, especially the kids, continue to need support.
IHUB here I come. I'm going to help fundraise for charity and join the ranks of the selfless even if I need a day off as a consequence. My goal (because of my knees) will be to pass the 6th floor and as 7 is my favourite number, if I make it I'll be in seventh... well, you know the rest I'm sure.
See you there, but until it's time to put our best foot forward, I'll be keeping my ear to the ground... and my feet.